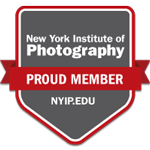 Certified Professional Photographer with the New York Institute of Photography

I am also an affiliate photographer for Swim Rags

Terina Modeling the Wild Flower Bikini for Swim Rags.

​Full Service Photographer Serving Wilmington, NC and other surrounding communities specializing in Portraits, Swimwear, Glamour/Boudoir and Bridal Photography

You can also join my Blog

YES I was relaxed and comfortable and feeling so beautiful in my skin considering the situations I was facing, Michael you made them all fade away, for the day anywayz! 

I recently shared this image of Candace in a Boudoir Photography group on FB dedicated to the art of this genre of photography.

A member made this comment. 

"Thank God you know what you're doing. There's some real bush league imagery being posted within this group. Thanks for showing how it's done."

I am humbled and appreciated of the kind words.

Professional Photographer serving Wilmington, Wrightsville Beach, Carolina Beach and Hampstead, NC 

google-site-verification: google06eeb24981e0458a.html
Welcome to Michael Tillack Photography in Wilmington, NC. I am a full service Professional Photographer providing services in Wrightsville Beach and Carolina Beach. My career got started in photography in 1989 when my daughter was born. Then I came to Wilmington in 1992. As I was traveling in 2012, I decided to go and get professional training. I have to say the last four years have been an amazing journey. I had been blessed to have gotten a great education and hands on experience with some professional photographers.

In the beginning I was just working with Models. During this time I was shooting ads for a clothing company and catalog images for a swimwear company. As I listened to my clients I was always hearing "you make me look so beautiful." One of my client stated that the image looked as it was hand crafted. So I narrowed my focus in the genre of Portraits, Glamour/Boudoir, Swimwear and Bridal Portraits.

I trust you will enjoy seeing my galleries and learning more about me consider booking me to create some "Hand Crafted" images for you.