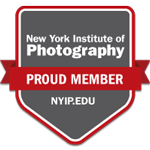 Certified Professional Photographer with the New York Institute of Photography

​Full Service Photographer Serving Florence, AL and other surrounding communities specializing in Portraits, Swimwear, Glamour/Boudoir and Bridal Photography

Michael Tillack Photography 662-874-0867

You can also join my Blog

YES I was relaxed and comfortable and feeling so beautiful in my skin considering the situations I was facing, Michael you made them all fade away, for the day anywayz! 

I recently shared this image of Candace in a Boudoir Photography group on FB dedicated to the art of this genre of photography.

A member made this comment. 

"Thank God you know what you're doing. There's some real bush league imagery being posted within this group. Thanks for showing how it's done."

I am humbled and appreciated of the kind words.

Professional Photographer serving Florence, AL and surrounding areas. 

google-site-verification: google06eeb24981e0458a.html
Welcome to Moonlight & Lace Studio of Michael Tillack Photography in Florence, AL. I am a full service Professional Photographer providing services in Florence and surrounding areas. My career got started in photography in 1989 when my daughter was born. As I was traveling in 2012, I decided to go and get professional training. I have to say the last five years have been an amazing journey. I had been blessed to have gotten a great education and hands on experience with some professional photographers.

In the beginning I was just working with Models. During this time I was shooting ads for a clothing company and catalog images for a swimwear company. As I listened to my clients I was always hearing "you make me look so beautiful." One of my client stated that the image looked as it was hand crafted. So I narrowed my focus in the genre of Portraits, Glamour/Boudoir, Swimwear and Bridal Portraits.

I trust you will enjoy seeing my galleries and learning more about me when considering to book me to create some "Hand Crafted" images for you.

★★★★★ I highly recommend Michael Tillack for all of your photography needs! He is very professional and his photography skills are extraordinary. He has always provided me with the up most professionalism and gorgeous high quality images! He is one of the best I have had the pleasure to work with! Very friendly and he is great to work with, he exceeded my expectations and made my photography ideas become reality. Great photographer and an exceptional person overall!

Specializing in Boudoir, Swimwear/Bikini, Portrait and Bridal Photography 

Moonlight & Lace Studio of Michael Tillack Photography